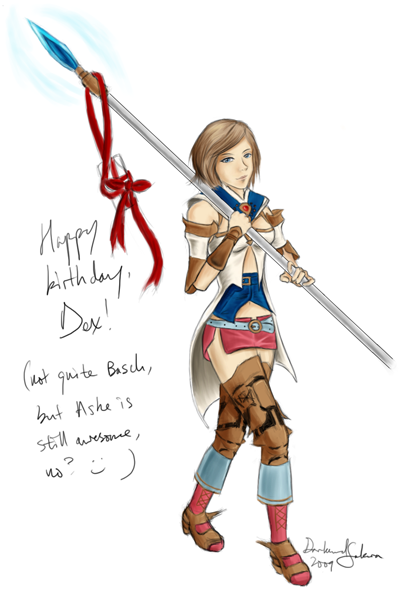 Happy birthday,
biases :] :] :]

I drew that a lot faster than I'd have expected, holy shit. O_o;;; Anyway, uhm, hope you liked. And I didn't draw Basch for you since I suck at drawing guys. Maybe next year. :( At least I got a Zodiac Spear (attempt) in it? 8D

...Something still bugs me about the picture. Besides the back leg, which I don't feel like fixing. Blah, sketchy quick drawings.

More on life later. Things are...things might quickly be getting (more) complicated (in certain aspects), haaa. And I should sleep...ish. Yeah. Ish.